This content is sent out via email every Sunday! If you're not receiving the weekly emails, please let us know.
Notes from Jess & Dave • Programming Focus • Upcoming Events • Birthdays 
---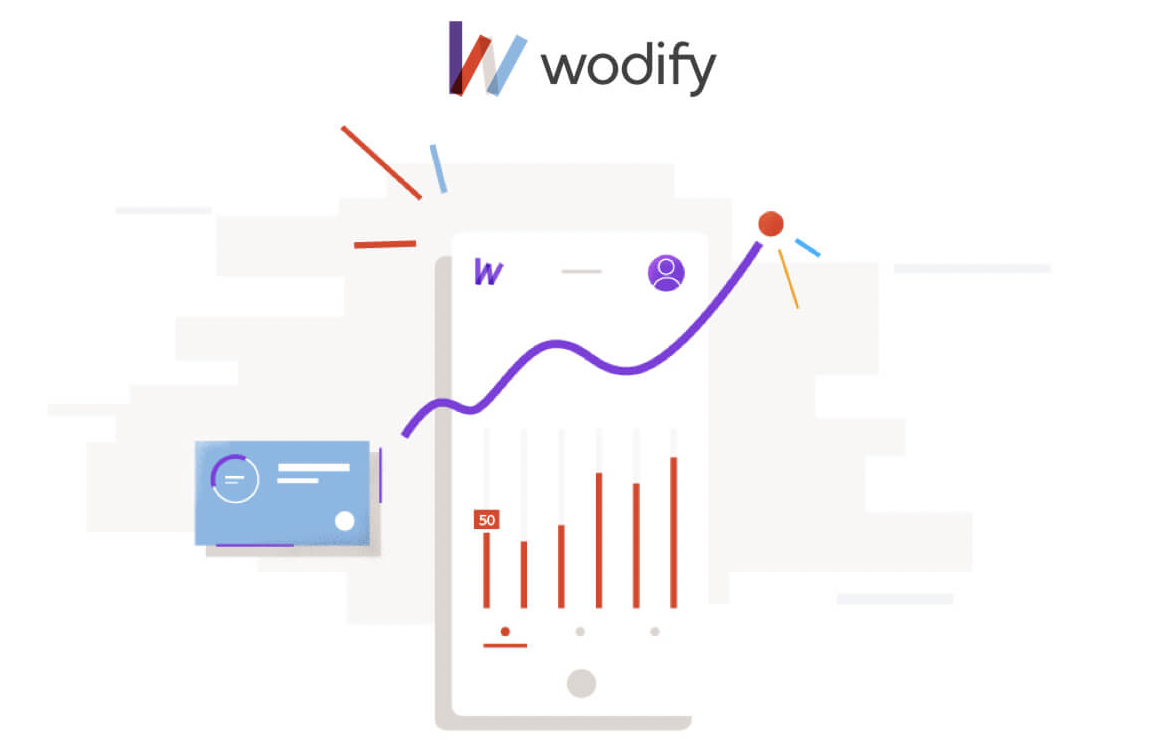 ---
Welcome to Wodify! 😜
---
Athletes,
This week you'll see some significant changes taking place. We're installing the Wodify Core Kiosk. It's a big investment that's going to make your fitness experience that much better.

Wodify was designed to help you:
• Easily log into class
• See the workout for the day;
• Check your performance history;
• Enter your scores;
• View the Leaderboard
• Visualize your progress over time
• Hit more PRs.

We're really excited about Wodify and hope that once it goes live, you'll enjoy the features inside the gym and on the mobile app.
One of the features you'll notice when Wodify goes live is the ability for you to track your performance results more clearly. There are many benefits to performance tracking, like having a clear picture of your progress.
Wodify makes this easy with visual charts. Every time we program a strength movement or benchmark metcon, you'll be able to see your performance history after you sign in. You'll know exactly what you need to do to improve your results.
Finally, keeping a record of past performance serves as great motivation to keep coming back and pushing yourself further.

Yours in the results,
Dave & Jess
---
Programming Focus 🏋️‍♀️
---
We'll continue getting major volume with squat snatches and cleans, as well as building to some heavy (90-95%) loads. Next week is De-Load Week (Week 7) and we will again focus on light weight and positions before going for those big heavy 1-reps on the 8th week (4/18) of the cycle.
Olympic Lifting Cycle (March & April)
WEEK 6 (4/4)
Snatch Pull + Power Snatch (3×1, Heavy)
Squat Clean + Jerk (3×1, Heavy)
Back Squat (5×3)
WEEK 7 (4/11)
De-Load
WEEK 8 (4/18)
Heavy 1-Rep Snatch
Heavy 1-Rep Clean and Jerk

Weekly April Commitments
✅ Olympic Weightlifting Cycle
✅ 2+ Weightlifting days
✅ 1 New or Classic Named Workout
✅ Partner Workout

April Benchmarks
✅ D.T.
✅ Cloudkicker
✅ Ava (4/21)
✅ Heavy 1-Rep Clean and Jerk + Snatch
---
Events & Announcements 🎉
---
⚠️ Reminder: Lost and Found is now located underneath the front desk, behind the blue curtains. Feel free to go through and see if you can find your missing items!
💦 Recovery Sweat & Chill: Remember you can always do a drop-in to the Recovery Zone for the same price as a class drop-in. Grab a pair of the compression boots, hop on the vibe plate, and fill up the ice bath so you can go ice bath to sauna and back again. If you have questions, come ask Dave! He loves to show folks how to use the 'zone.
🏐 (4/10) Moontower Volleyball: Meet us at Moontower Saloon on Sunday (yes, Sunday), April 10th from 12:00 AM – 2:00 PM for some volleyball! You voted and we put it together – Moontower volleyball received a lot of excitement on the IG polls, so here you go! See y'all there. 😄
🤸 April Challenge: April showers bring may flowers, but what do April handstands bring? Your April daily challenge will be centered around handstand work, so get ready for your world to turn upside down.
🏃 (5/1) Austin Sunshine Run: Yup, we're already planning for May events! Mark this one down.The H-E-B Austin Sunshine Run is a non-profit, pet-friendly event. 100% of every dollar made from registrations benefits directly the Austin Sunshine Camps. Register here!
---
April Birthdays 🎂
---
Adee Cazayoux (4/2)
Jess Appel (4/3)
Heather Reuter (4/4)
Pablo Gonzalez Ruiz (4/4)
Sergio Durante (4/5)
William Whatley (4/5)
Naomi Orndorff (4/5)
Emily Nussman (4/7)
Christina Mehl (4/13)
Sarah Aftergood (4/14)
Betsy Kuhns (4/14)
Nick Miller (4/17)
Prajwal Kadariya (4/19)
Pierce Comeaux (4/19)
Bill Lear (4/20)
Muhammad Nabil (4/23)
Sarah Kyle (4/24)
Andy Schraegle (4/25)
Waleed Alqadi (4/28)